About Us
Chemicals and minerals are important for numerous industrial works. To companies which are planning to invest in pure and cost-effective chemicals and minerals, we, Rajasthan Super Fillers Private Limited, can provide lasting benefits.
Our Udaipur, Rajasthan (India) located company is serving as a manufacturer and exporter of Natural Lime Stone, Sodium Bentonite Powder, Yellow Ochre Powder, Mica Powder, Super Snow White Quartz Sand Powder and other chemicals and minerals. Aforesaid and many more minerals and chemicals are processed safely at our manufacturing plant using high-tech machinery. We have a good production rate to satisfy demands of modern customers related to urgent delivery of bulk order. It is due to our high production capacity that we can assure customers of swift deliveries in both domestic and foreign markets.
Our Associate
We are proud to state that Mahaveer Ceramic Industries is our sister concern. The company is located in Udaipur (Rajasthan, India) with all basic to high-tech facilities for introducing finely processed minerals and chemicals, both under the same roof. The company is now successfully being handled by 3rd generation businessmen, who believe quality can win over everything.
Our Promise of Quality
Quality testing of every mineral and chemical is the crucial step after it is processed and formulated. The entire testing process is handled by the dynamic quality control department of our organization. The testing of each particle is done with the help of advanced technologies installed in our laboratory. Our experts make sure that each of the product adheres to the international Total Quality Management Norms. On a series of parameters, the tests are done using sophisticated apparatus and equipment.
Our Support, Our Team
Having a team full of enthusiastic, hardworking and loyal people is what has been a boon for us. From our top level management professionals to the skilled labours, all of our team members are the best in handling business works. Each of our employee, right from chemical engineers, procuring experts to quality controllers give their 100% to introduce top-notch grade Natural Lime Stone, Super Snow White Quartz Sand Powder, Sodium Bentonite Powder, and other products.
Primary Competitive Advantages
Variety of chemicals and minerals to choose from
All products are quality assured
Customized packing facility
Industry best rates
Transparent deals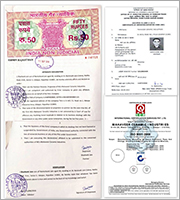 Read More